Banbury is many things – a historic market town on a canal in the Cherwell Valley, a gateway to the Cotswolds, a handy pit stop on the M40 for motorway-based companies, and increasingly a thriving business hub.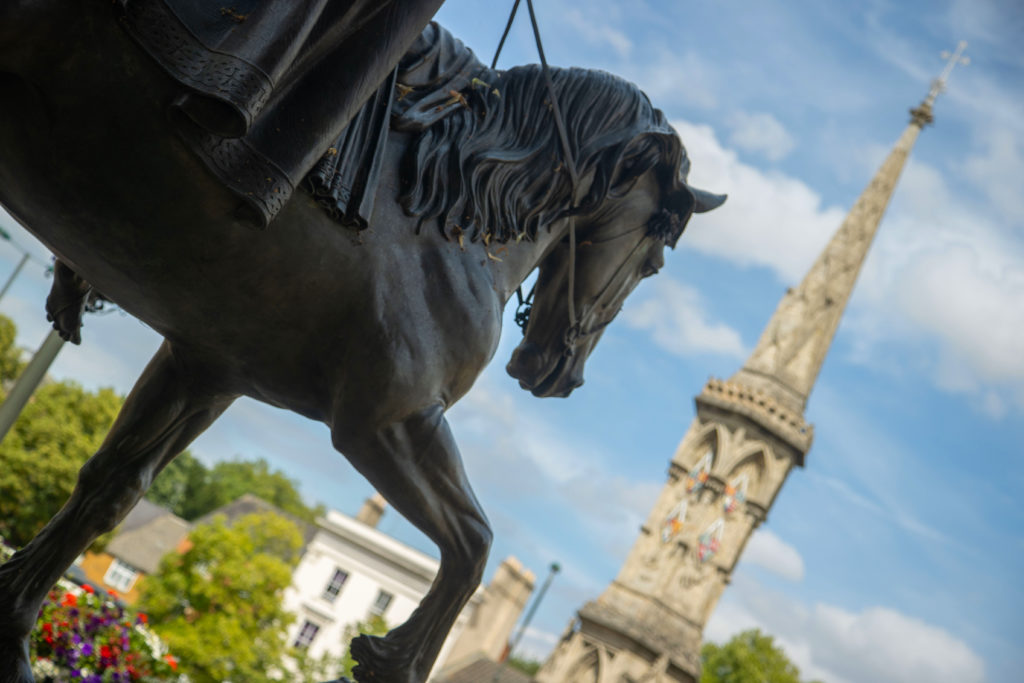 With numerous companies, industries and factories occupying sites on business parks such as Wildmere Industrial Estate, Noral Way and Chalker Way, Banbury is a significant commercial and retail centre.
If you are new here, just know that it is also an incredibly useful place to be based, thanks to its proximity to London and the southeast in one direction, Birmingham and the midlands in the other, the west country and the Cotswolds, and the North just a Chiltern train ride or motorway drive away.
The town is rapidly growing with a thriving business community made up of businesses of all sizes and from all sectors. No wonder it has its own Chamber of Commerce. Amazon, Hello Fresh, Prodrive, Haas F1, Norbar Torque Tools, Barry Callebaut, Jacobs Douwe Egberts, Fine Lady Bakeries and a host of other companies all call Banbury home.
One of the best ways to get your business out there in the local Banbury area is through video.
VIDEO PRODUCTION, VIDEOGRAPHER AND FILMMAKING SERVICES IN BANBURY, OXFORDSHIRE.
As the friendly local video production company, at Unexplored Films we have been conveniently placed to help a very eclectic range of customers – whether it be motorsport, cookery, education or publishing to name just a few from recent months.
Our recent work with chocolate academy Barry Callebaut to deliver all of their video content for their new UK website has certainly kept us busy, and well fed! Our work with Prodrive often incudes filming at the Banbury site, the excellent Junction Eleven Studios (handy for automotive shoots) and further locations. Our content for schools such as the beautiful Bloxham School, for which we have often captured both stunning aerial drone shots and more traditional content, is just down the road. For Haas F1 we filmed at their local Banbury factory and even interviewed the visiting team drivers. Turning to the Arts, we have filmed with award-winning local drama group Banbury Cross Payers at the Mill Arts Centre and Voices Across Time in Adderbury. And local event Hanfest welcomed us with open arms when needing some event filming. For one town and is surrounding villages, there is so much going on.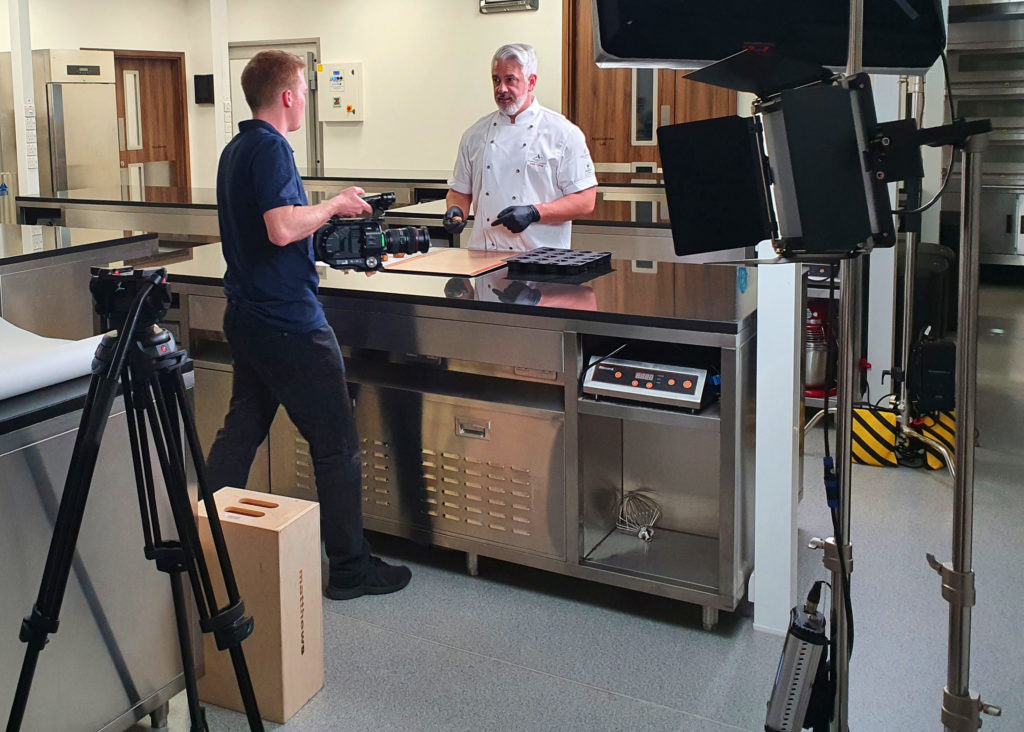 Currently we are also gearing up to carry out all video production required for TEDx Banbury 2022 at the Mill Arts Centre, an event which we are also sponsoring as the headline partner. This promises to be a great event for the local community, and when we were asked to film TEDx Banbury, we were very excited to be involved. As big lovers of the TED brand and their informative talks, it is proving to be a perfect match for us.
Being based in North Oxfordshire we are also right on the border with both Warwickshire and Northamptonshire, which means it's very easy to reach Stratford, Coventry, Birmingham and the midlands, and various industries such as the 'automotive belt' stretching towards Milton Keynes. Our work at Catesby Tunnel has taken us towards Daventry, and Jaguar Land Rover and Aston Martin are also nearby to us at Gaydon. Meanwhile our science and technology clients including UK Atomic Energy authority can be mostly found further south within Oxfordshire towards Oxford, Abingdon and Didcot. And of course our London clients, such as filming for EPK and behind the scenes content on feature films and TV keep us busy in the south east and near studios such as Pinewood.
So while we love traveling and have filmed all over the word, it never ceases to amaze us how many industries there are right here on our doorstep.
As you can see, we have experience producing a wide variety of different video production content in Banbury, Oxfordshire and beyond with a huge range of brands.
If you're interested in fast, professional and affordable video production, videographer or filmmaking services near Banbury you can get in touch with us at info@unexploredfilms.com or via our form
We have stock footage of Banbury town centre, some of which you can see in the above video. For Banbury stock footage purchase and licensing enquiries, get in touch with us as info@unexploredfilms.com