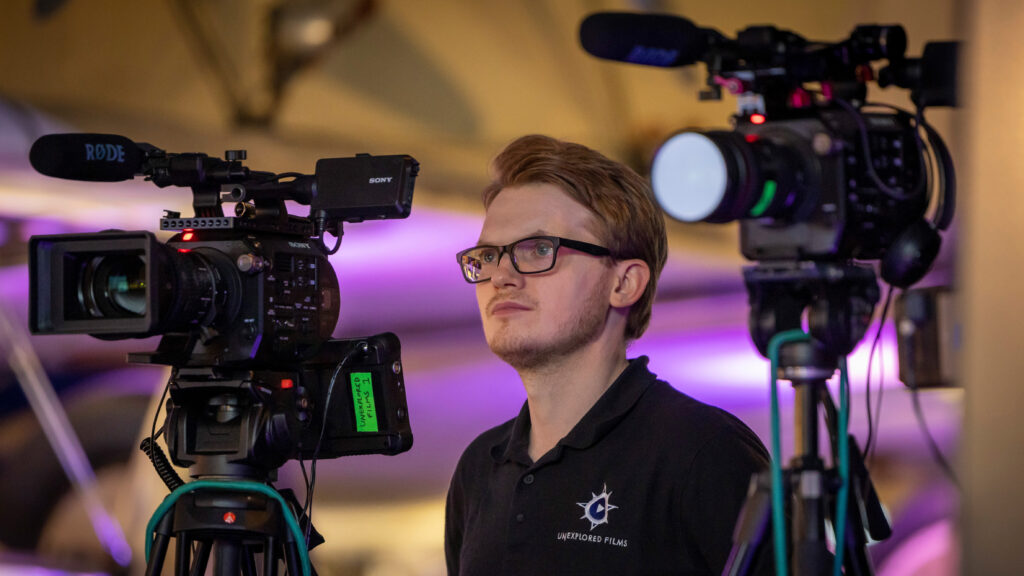 Our Events and Performance video production services are ideal for any event, however large or small – press conferences, theatre performances, launch parties, presentations, charity functions, business conferences, keynote speeches, exhibitions, live webcasts, red carpet premieres, company away days, publicity stunts and award ceremonies. From multi-camera operations to a single angle on a speaker, from vox pops and testimonials to full
highlights videos, we can make your event look spectacular.
We offer Events and Performance video production to any size event. Based in Banbury, Oxfordshire
Event filming can be a fantastic way to get extra mileage from a planned get-together. As COVID-19 restrictions ease, many physical events are returning, though we can also remotely record, edit and promote virtual events.
Case Study